Lunch and Learn: Everything You Ever Wanted to Know About Sexual Harassment but Were Too Afraid to Ask.
Doors Open at 11:30 a.m.
Lunch and networking 11:30 a.m. – 11:50 a.m.
Learning including Q and A 11:50 a.m. – 1 p.m.
Venue: 5 Eleven Palafox
New for 2018, Studer Community Institute training and development brings you the first in its Lunch and Learn Series. These sessions will be in addition to our regular workshop offerings. Each Lunch and Learn will provide an information-packed session. Lunch will be included in the cost of registration and seating is limited.
Lunch and Learns are cost-effective way for managers and staff to get more training by making the lunch hour multi-functional.
The biggest benefit is that you are able to get more training delivered to you and your employees quickly and easily at minimal cost.
The first seminar offers attendees information on harassment, including sexual harassment, as well as more ambiguous forms of potential harassment like bullying.  Attendees can expect to gain an understanding on how to recognize harassing behaviors and avoid them, identify the difference between sexual harassment and discrimination, distinguish the boundaries between work and social environments, improve the proficiency of employees who handle harassment complaints, and begin the investigation process.
Speaker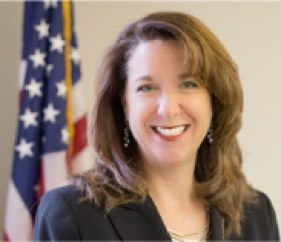 Amie Remington is General Counsel for Landrum Human Resource Companies, Inc., which consists of Landrum Professional Employer Services, Inc., Landrum Consulting, and Landrum Staffing Services.  Combined, these companies serve over 700 clients and 14,000 employees.  Amie graduated cum laude with a Bachelors of Arts from the Honors Program of Florida State University in 1991 and with honors from Florida State University College of Law (J.D. 1997).
Emphasis
As General Counsel, Amie advises the LandrumHR companies on all business and employment-related legal issues.  She is also a regular speaker at national and state-wide events, discussing all aspects of employment law that affect all employers, including Title VII of the Civil Rights Act, the Family and Medical Leave Act, the Fair Labor Standards Act, the National Labor Relations Act, the Americans with Disabilities Act, and the state counterparts to these laws.
Experience
Before joining LandrumHR, Amie was a partner in the law firm of Bozeman, Jenkins & Matthews, P.A., where she represented employers, management and the State of Florida in all types of employment-related matters.  At the firm, Amie focused on policy creation, prevention of discrimination and harassment and management education and training, as well as all aspects of employment litigation, including trial and appeal work.
Professional Affiliations
Amie serves on the National Association of Professional Employer Organization's Legal Advisory Committee and on the Florida Association of Professional Employer Organization's Board of Directors.  She has published articles in the PEO Insider magazine and in NAPEO's Legal Updates and Legal Insights. Amie is a faculty member of the Studer Community Institute and was recently also appointed to serve on the Sacred Heart Health System board in Pensacola, Florida.
Finally, for more than ten years, Amie has served as the Chancellor of St. Christopher's Episcopal Church and regularly provides pro bono legal services to churches, schools and childcare centers throughout the Dioceses of the Central Gulf Coast.